What I Ate Wednesday: Everybody loves some parfait
If you get the title, you might have kids. Or you just enjoy some fine entertainment. This is another installment of what I like to consider WIBEL – aka – "what I've been eating lately" as opposed to WIAW.
The other week I requested my husband make me a cup of coffee way later than I should've been drinking coffee, it was probably past 7PM and as I'm staring down into my cup sitting on my desk, I realized it was a poor choice to be drinking said delicious drink so late. But wasting coffee is not acceptable, so I decided it use it to make some overnight oats.
In the morning I layered it with some chocolate sauce and topped it with some banana, almonds, and cocoa nibs to make this awesome overnight oat parfait deal. I've made this again since then and I'm still loving it. I plan on doing a recipe on how I do my overnight oats (I do them a little differently than most I think).
I eat lots of monster salads that are loaded with yummy greens and topped with pretty things. The base of my salads are a combination of three things normally: spinach, kale, and or broccoli. Usually topped with colorful things like avocados, sweet peppers, tomatoes, beets, etc.
I always make my own dressing and it usually goes something like this: olive oil, acv, Mrs. Dash (or other seasoning that may tickle my fancy), sriracha, and a few drops of my favorite stevia.
Random nighttime snack of roasted kabocha squash, greek yogurt, chia seeds, almond butter, cinnamon, and some pecan granola. And my husband makes the best pizza just so you know.
Recently got this awesome stack of questies from the folks at Quest! I'll be doing a fun giveaway soon so stay tuned for that!! As for right now, hop on over and enter my NeoCell Collagen giveaway!

What was your favorite eat of the week?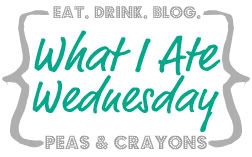 Also check out: