Pumpkin Spice Scones + Pumpkin Pie Spice Recipe
This round of What I Ate Wednesday could aptly be named the aforementioned title, or even perhaps, What I've been doing with my leftover chili. I love chili, other than being tasty and a great healthy meal option, it's a meal I always have leftovers of. And it may just be me, but it's one of those meals that tends to taste better the second go around – or am I just imagining that?
This was my lunch one day. I made an omelette like I normally do, one egg, buttload of egg whites, spinach, and lots of pepper. Then I loaded it with some leftover chili and topped with a little cheese. The cheese happened to be mozzarella, because well, that's all that was in my fridge. This was actually really good and it's something I'd totally eat again.
Today I had planned on a salad for lunch, but changed my mind when I realized my avocados were not yet ripe, boo. So that leftover chili was staring at me yet again. I also had some leftover acorn squash I had roasted yesterday so this came to be:
Other than chili, some fallish eats have been pumpkin involved. Eat. All. The. Pumpkin. Anyone there yet too? I eat pumpkin year round, but I just get excited this time of year when all these pumpkin spice goodies start showing up in the store – and I want to start baking with it even more than I normally do. I made these scones today and they were yum. You should give them a shot if you'd like. No butter, less sugar, and mainly made with whole wheat.

Yes, I do realize how beat up my cookie sheets look. They are well loved.
Ingredients
Dry

1 1/2 C. Whole Wheat Flour (I use whole wheat white)
1/2 C. All Purpose Flour
1 heaping Tbsp. Baking Powder
1/2 Tea. Salt
1/4 C. Splenda, Brown Sugar (or granulated sweetener of choice)
2 1/2 Tea. Pumpkin Spice

Wet

1/3 C. Coconut or Canola Oil
1/2 C Pumpkin Puree
2-3 Tbsp. Greek Yogurt (depending on how stiff your dough is looking)
1 egg
1 Tea. Vanilla
2 Tea. Butter extract

Toppings

Raw Sugar
Raw Oats
Instructions
Preheat oven to 420.
Combine all dry ingredients into a large bowl and combine. Add wet ingredients into a separate bowl whisk well. Add the wet into the dry and stir until just combined. Mixture should somewhat dry and flaky enough for you to handle with your hands.
Form your dough into a ball and press out in a round on a flat surface sprinkled with half of the oats (if you are using them). Sprinkle the remaining oats on top as well as raw sugar. Slice your dough like a pie (I do 8 pieces, and use a pizza cutter). Using a butter knife lift your slices off of your surface and transfer them onto a lightly greased (or lined with parchment) cookie sheet.
Bake for 13-15 mins until tops are lightly browned. Be careful not to overcook these! They don't have much fat obviously and will dry out awful fast.
http://www.fridaylovesong.net/2013/09/pumpkin-spice-scones-pumpkin-pie-spice-recipe/
You see those giant cans of pumpkin back there? I picked up that 3 pack at Sam's club the other day. I am quite excited about it. They are 29oz a piece. I'm sure I'll pick up a few more to hoard this season. Mwhahaha.
Now while I was getting ready to bake these, It dawned on me that yesterday I had run out of my Trader Joe's Pumpkin Pie Spice. Doh. Good thing I have all the ingredients to whip up my own, so I made a small batch to last me until I can get to TJ's and stock up. And yes, I stock up on that too because little tiny red topped ones that are so popular don't cut it for me. You realize those suckers are like $3.50 at Walmart? I'm pretty sure TJ's is around $1.80 for at least twice as much.
So in case you want to make your own spice to use in those scones, now you can! And just in case you needed one last look at those scones. I enjoyed mine with some coffee complete with pumpkin spice creamer. Bliss.
Any pumpkin eats for you this week? Should I share how I make my chili?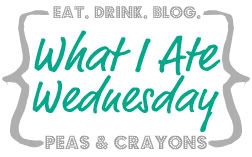 Also check out: